Posted in: Pearls of Wedding Wisdom, Wedding Planning, Wedding Planning Gems On: June 19, 2015
One of the things that brides always discuss with me is the huge cost of a wedding but it is possible to save money!
The average wedding now costs in excess of £22, ooo and the wedding industry is renowned for being expensive. Many wedding suppliers are dedicated to their work and provide fantastic products and services and therefore charge accordingly for their time and efforts but it can seem very expensive to an engaged couple when you have so many of these prices rolling in all at once. As with any industry, there will be all different levels of the price spectrum for any product or service. There is no set amount of money you have to spend and some of the most charming weddings that I have been to have been completely DIY and relatively inexpensive.
I am firm believer that it is not about the amount of money that you spend that makes your wedding day truly magical. Having a wedding that reflects you as a couple, that has a wonderful atmosphere and is true to the couple celebrating is utterly priceless.
We have the *Sparkle Pearls and Lace* guide to doing a wedding on a budget and some cost-effective ways to save money:
*Be Realistic* – I am a huge fan of the glossy wedding magazines and Pinterest like many brides-to-be but sometimes I think it can bring out the 'I want it all', which isn't always a very healthy attitude.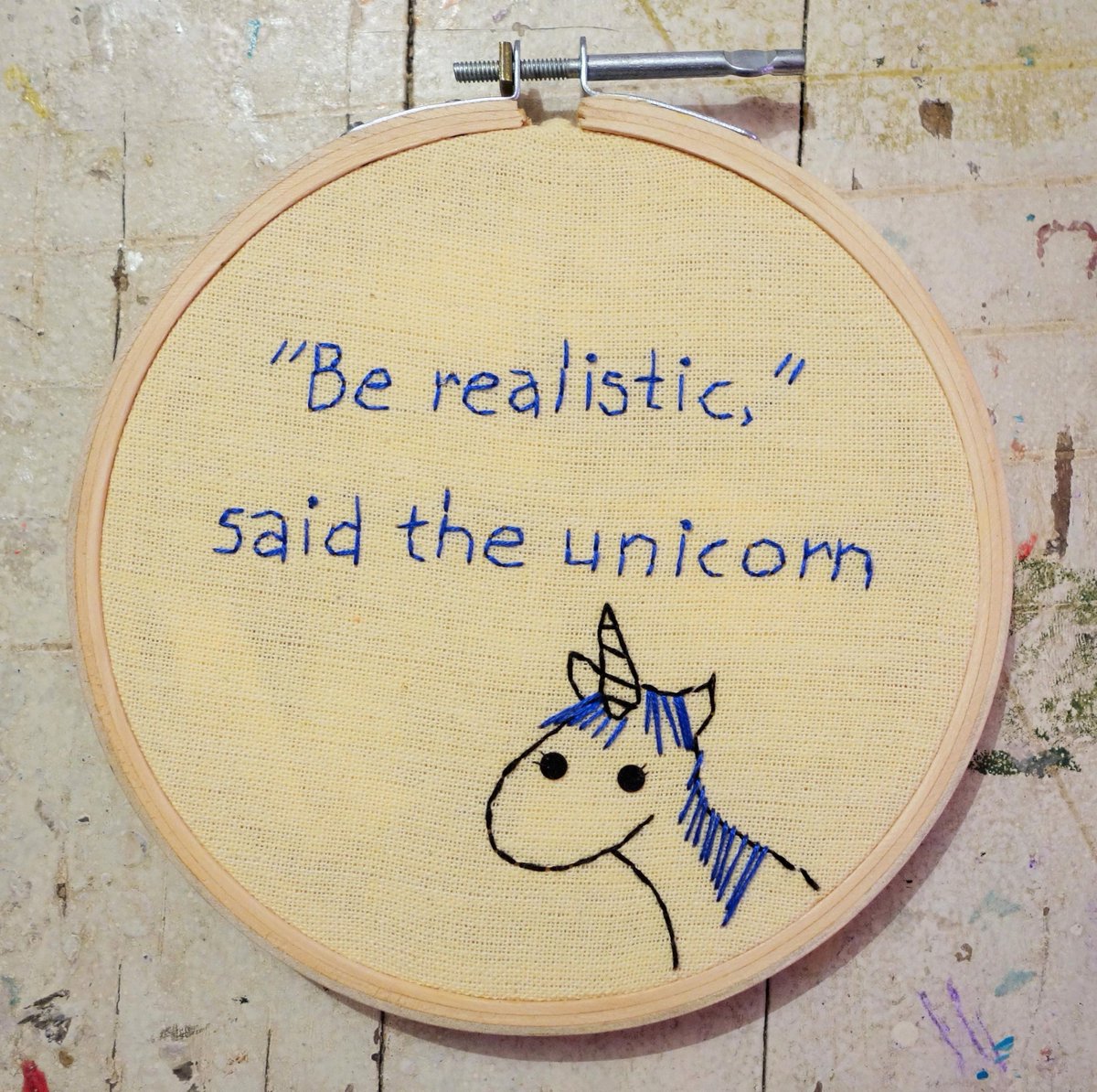 *Borrow* – no not money but borrow things that family and friends have at home, in their garages or even that friends have used for their weddings. They can have some real gems – crockery, cake stands, props and wonderful decor items, which are great for decorating.
*Budget* – Work out how much money you can afford to spend on the wedding and stick to it – a lot of couples seem to overspend so much on the wedding that it can lead to huge problems down the line. It is never a good idea to set a budget after your wedding research, it will be very tempting to keep 'adding on' the extras, which soon add up!
*Cake* – Impressive tall standing cakes do look fabulous but are expensive per tier. So some couples opt for a tiered wedding cake with only the tiers they need for their guests to be actual cake and the remaining tiers could be replaced with a cake display filler but iced to match the rest of the cake. There are also a great range of plain cakes that can be bought from various supermarkets, including M&S and Waitrose, which can then be decorated elaborately. If you know a keen cake maker, you could ask them or you could have a wedding day cake off and ask your guests to each make a cake and the wonderful array of bakes could be your wedding cake table. Wedding cake is multi-functional and could also be given out as wedding favours or served as dessert.
*Cake Alternatives* Lots of yummy treats, including cookies, doughnuts and marshmallows can all be displayed beautifully as a wedding cake alternative and may be a cheaper but equally as tasty option.
*Catering* – opting for a traditional wedding breakfast – a sit down meal complete with wine and Champagne for the toast can be incredibly pricey. Cheaper alternatives would be to serve a barbeque, buffet, hog roast or an afternoon tea. Some couples opt to serve the starter as a canape option, thus reducing the cost.
*Corkage* – some venues will allow you to bring your own alcohol if you play a corkage fee. This can work out quite a lot cheaper depending on the venue but you will need to do your sums to make sure that this is the case.
*Date of Wedding* – holding your wedding on a weekday and out of 'wedding season' can save you a fair amount of money but you might risk having less people attend that you invite due to work commitments etc.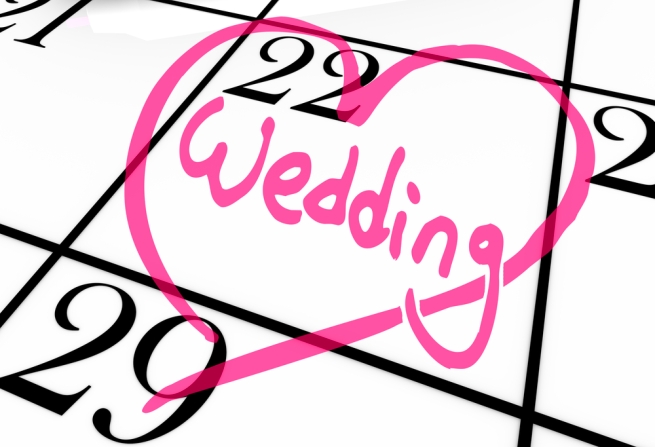 *Decor* – Source decor and props from websites like Ebay, Freecycle and Gumtree, vintage shops, car boot sales and antique markets – you will be sure to pick up some fabulous bargains!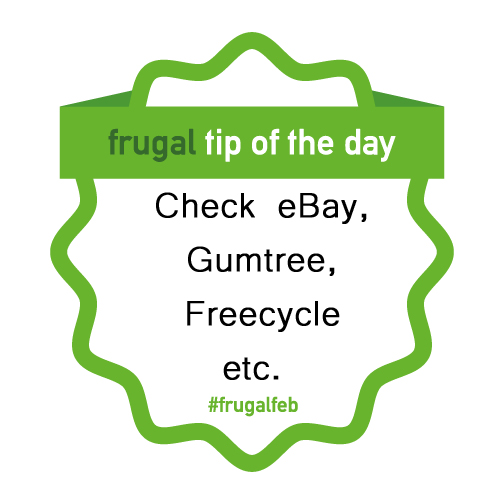 *Destination Weddings* – If you pick the right location and at the right time of the year, this could be a good value option of combining your wedding and honeymoon. Travel agents that have a wedding planning service, such as Thomas Cook, Kuoni and Thomson can help take care of the logistics for you. It is important to consider that planning a destination wedding may be cheaper but can be difficult in other ways, such as language barriers, lack of knowledge of suppliers etc.
*Discounts* – voucher code sites and wedding blogs/magazines have an array of great offers which would you save you lots of money. Wedding suppliers often showcase their promotions via their social media pages, so it is worth a follow or a like to keep up-to-date.
*DIY* – The crafty and DIY wedding is bigger than ever, so creating personal touches for your wedding is incredibly special but can be quite stressful, so make sure you leave yourself plenty of time to complete all tasks in hand. Organise some fun bridal party evenings to get them helping too.  Many wedding suppliers, including cake makers, calligraphers and florists offer half or full day wedding workshops to enable you to create your DIY wedding.
*Flexibility of Venue* – it is definitely worth checking with your potential venues before you book about total costs to ensure there are no hidden charges, such as linen hire etc. Also, some venues will only allow their preferred suppliers and no external suppliers to be used, so this can dictate what you can and can't have but also how much you will have to spend on certain suppliers.
*Floral Alternatives* Flowers do look simply beautiful but can be an expensive way to decorate your venue. If you are not that fussed about having flowers, then consider other alternatives to flowers such as birdcages, books, candles, lots of green foliage, lanterns, sea shells and wine bottles etc.
*Flowers* – using in-season flowers and more greenery will be cost effective. Some flowers, including roses, peonies and orchids are renowned for being more expensive, so do your research to find less expensive alternatives. Or consider using a more expensive flower as a staple and then using cheaper fillers. Large arrangements in tall vases tend to be more expensive, so being creative can save you a lot of money. For instance, filling birdcages and jam jars uses less flowers and is a good way of saving some money. Reusing ceremony flowers is a great way of getting value for money and then giving floral centrepieces as favours or thank you gifts.
*Guest List* – the more guests you have, the more expensive the total cost will be! Carefully consider who you want to invite – you could have an intimate wedding with less than 50 people or if there a large number of people you want to invite, then you might have to cut costs elsewhere. Consider other options also, such as holding a tea party or picnic after the ceremony for all of your guests but then only have a select few for the wedding reception or switch things around and invite a small number to the wedding ceremony and breakfast and a larger number to the evening reception.
*Help* – asking family and friends to help with certain aspects of the day may be a great help and save a lot of money. Some couples do seem to forget that this is help, often out of the kindness of someone's heart and not a paid wedding supplier, so having an open and honest conversation about what you would like, maybe a trial run and organising a nice thank you can often save a friendship from a wedding frenzy!
*Music* – Music at weddings can prove rather pricey! DJ's tend to be cheaper than bands but can still be a good proportion of your budget. Setting up your own playlists is a cost effective way of having music at your wedding. Perhaps you might want to invest in one area of your day with music i.e. having a string quartet/saxophonist/harpist for reception drinks for instance.
*New Suppliers* – finding a supplier who is just starting out is a great way of acquiring a great product or service at a lower cost.
*Online* – shops and boutiques that only sell online can offer their products at lower prices, so it is well worth a bit of internet research.
*Outlets* – there are several designer outlets in the UK that offer designer items at a fraction of the price. Many of them include discount high street stores such as Cath Kidston, Paperchase and The White Company, perfect for wedding gifts and favours. My local outlet is Bicester Village, which has a fabulous array of designers, including Amanda Wakely, Jimmy Choo and Temperley perfect for bridal attire and plenty of choice for wedding guest inspiration.
*Performers* –  hiring performers and entertainers can be very expensive but you can find performers in the most bizarre of places: I know couples who have hired buskers, local community groups, university students and village fete performers to do all sorts of wedding entertainment from magic tricks to henna tattoos. So always be on the look out!
*Print Your Own* – Some stationers (and even M&S) are offering a cost-effective print your own service where you can download their designs but not have to pay their printing costs.
*Prioritise* – decide the three most important things to you as a couple for your wedding day and source these first. Once you have these sorted, you can then see how much you have left and prioritise what else you want to spend your money on.
*Quality Not Quantity* – don't compromise on quality for cost and to have more – just because it is cheaper does not always mean that it is better! Really consider if you can afford it and whether it is worth the money that you are spending on it.
*Sample Sales* – wedding dress shops always have sample sales at the end of each season to sell off any remaining stock, so is well worth considering if you want to save some money on your dress.
*Stationery* – using online stationery, such as save the date emails and wedding websites can reduce wedding stationery costs hugely if you are happy to do this. *Timing* – many couples are opting for a later wedding ceremony, so that they can serve their wedding breakfast without having to have canapes or evening catering.
*VAT* – always ask if the price is inclusive of VAT, I have seen so many couples caught out by this and this can increase the price you thought you were paying by quite a significant amount!
*Venue* – A wedding venue by far tends to be one of the biggest costs of a wedding. It is really important to look at a range of venues and compare what you will get for your money, even considering venues that you might not have first looked at. Make sure you ask about all costs! Also, overspending on the venue can mean that you have to cut costs elsewhere. Holding your ceremony and reception in one venue can sometimes be more cost effective with a reduction in transport costs etc and might be an option worth considering.
*Wedding Suppliers* – source suppliers that are local to your wedding venue – this will save on transportation/delivery costs.
*Wedding Dresses* – the dream dress can be a tad pricey and if you have a limited wedding budget, then you might not want to spend such a large proportion of money on your dress. Charity shops such as Oxfam, online sites such as Pre Loved, Sell My Wedding Dress and Ebay and high street stores like Monsoon, Debenhams, BHS and Coast all offer fabulous dresses at fantastic prices!
*Wedding Insurance* – many couples get put off by wedding insurance thinking it is an unnecessary cost but my motto always is 'a small price to pay for your special day'. Unfortunately I have seen many wedding horror stories where couples who did not have insurance have lost so much money. Insurance often covers you for things which may go wrong, such as supplier failure, cancellation, damages and accidents.
*Your Wedding, Your Way* – there should be no pressure to feel that you have to include anything that is expected. Spend your money where you want to not what people might expect. It is charming to do things differently if that is what you both want, the most important thing to remember that your wedding day should reflect you as a couple!
Sparkles,
Klee x