Posted in: Country Bumpkin, Creative and Crafty, Fantastically Fun, Glamorous Fashionista, Heavenly Hens On: May 11, 2015
A slumber party is such a great hen party experience -having a base for all of your girlies and having a grownup sleepover sounds perfect!

I love nothing more than hosting a girly weekend at my house, even at 27 years of age!As a child, my parents were fabulous at letting me host a slumber party each year: my mum would prepare delicious snacks, my dad would organise the DVD's and all 15 of us would lay side by side in the sitting room chatting, eating sweets and giggling until the early hours of the morning. 
Below is the *Sparkle Pearls and Lace* guide to hosting the perfect hen slumber party. These are all ideas that have been tried and tested and that I have used when I have organised hen parties or hosted girly weekends. They can all be done easily and very inexpensively. Thus taking the stress out of hen parties and creating a chilled and fun weekend!
*Backdrops*
You will want to have fabulous hen party photos, so why not set up a backdrop somewhere to create lovely photo memories for the bride? Whether it be bunting, tassel garlands or a Hollywood scene – there is something for every style of hen party!
*Badges*
Badges are a fun but classy way of getting your hens to feel involved and making the bride stand out. Long gone are the days when L plates are needed. *Hen Box* have gorgeous accessories for brides and hens.
For more fabulous hen party accessories, please see *Hen Box*
*Bake Off*
We all love The Great British Bake Off, so why not organise one for your hen sleepover? Ask each hen to volunteer to make something towards an afternoon tea. The bride can wear a pretty apron and judge the Bake Off winner. Everyone gets to take part, there is a lot of delicious food, which saves spending money on lunch and the bride will love tasting it. Tip: check if there are any dietary requirements and if so, perhaps there could be a gluten free or dairy free option depending on requirements.
*Barbeque*
If you are having a summer hen party and have a bit of space in the garden, then why not have a Barbeque and a glass of Pimms?
*Bridal Picture Quizzes*
A lovely way to make the bride feel special and a nice little activity is to organise some quizzes about the bride.
– How Old Is The Bride? Display pictures of the bride's life and have the hens guess how old she was in the picture.
– Which Year? Display pictures of each year's of the bride's life and have the hens guess which year the pictures belong to.
– Whereabouts Are The Happy Couple?  Hens have to guess which location the bride and groom are.
*Bubbles*
Bubbles are fun whatever age you are and provide fabulous photo opportunities!
*Camera*
Nominate someone to take some photos of the hen party, so that the bride will have lovely memories of her fab hen weekend.
*Champers*
What better way to toast the bride than with a glass of bubbles?!
*Chick Flicks*
Bring some chick-flicks and make a cosy film snug. Grab some popcorn and snacks and cosy up with some girly feel-good films.
*Cocktail/Mocktail Making*
Write down your favourite cocktail/mocktail recipes, buy the ingredients, set up some cocktail/mocktail making stations, mix, shake and enjoy a delicious drink!
*Come Dine With Me*
Organise Come Dine With Me style catering. Different groups of hens could be responsible for different courses or different meals. Everyone gets to be involved, there will be a whole host of tempting food and it takes the pressure off the hen organiser having to do all of the cooking!
*Craft Table*
If the bride is particularly crafty, why not organise a craft table of fun and creative activities – such as bunting or beaded bracelet making.
*Cupcake Decorating*
Have a cupcake decorating competition and let the bride judge the prettiest cupcakes. The reward is great – you get to eat the delicious cupcakes!
*Dance Lesson*
If the bride loves a dance, then why not organise a fun dance session. If you want a bit of extra help with this, then consider hiring a choreographer to teach you a specific style or themed dance.

*Date Night Ideas*
Get a jar, fill it with lollipop sticks and ask the hens to fill them with date night ideas for the bride and groom during their first year of marriage.
*Fill Me In Party Posters*
These fab themed posters are super fun and are aimed at colouring in for grown ups! Grab some pens, display the poster and get the hens colouring in. After it is complete, the bride can frame the work of art in her house as a lovely memento!
For more information, please see *World of Moose*
*Find The Hen That…*
It is always tricky when lots of ladies meet for the first time at a hen party. Why not organise some ice breaker games to ensure this is as smooth as possible? One of my personal favourites is 'Find The Hen That…' Grids can be made which contain certain hobbies/interests and the hens have to go round talking to each other to find a hen that…
*Flower Arranging*
This really lovely activity is super fun and will create excellent photo opportunities. Buy some flowers from your local flower warehouse and some tools and create an array of pretty flower products – garlands, jars, teacups, crates, crowns, posies etc. These could even be used at the wedding!
*Fondue*
Whether it is chocolate or cheese, a fun and yummy way to chat and eat would be to have a fondue party and dip lots of scrummy things in the fondue.
*Garden Party*
A garden party is a lovely enhancement to the slumber party allowing you to experience the sunshine. You can hire props and decorate to a particular theme.
*Giant Games*
Fun and games are all part of the hen party fun…so why not hire some giant games to play? There is a huge variety to choose from, including giant chess, connect four, jenga, operation, snakes and ladders, twister.
*Hot Tub*
Hire a hot tub for the weekend, ask the hens to bring their bikinis and enjoy some relaxation.
*How Well Do You Know The Bride?*
Test the hens on their knowledge of how well they really know the bride.
*Ice Cream Factory*
A girly weekend would not be complete without ice cream, so why not create your own ice cream factory? Get some tubs of ice cream, create a few bowls of toppings, whip it into a sundae glass and voila your very own bespoke ice cream sundae!
*Lawn Games*
If your slumber party venue has a lawn, why not consider hiring some lawn games? This would be a great way to get the hens interacting and an inexpensive way to entertain the ladies.
*Lipstick Frame*
A lovely keepsake for the bride of her hen weekend would be to buy a beautiful frame. Using a card insert, get each hen to kiss the card wearing their own distinctive lipstick and to sign their name. Once dry, the card can be inserted into the frame and presented to the bride.
*Memory Book*
Make a hen party memory book for the bride of fabulous things to remember her hen weekend by. Photos, messages and stickers are always a good combination!
*Mobile Beauticians*
If you fancy a bit of a treat, then hiring mobile beauticians would be a great activity for a hen slumber party. Tip: find beauticians that are local to the hen party venue to reduce costs.
*Mr & Mrs*
Test how well the bride and groom know each other! Set some questions in advance. Ask the groom the questions and film them, so that they can be played at the hen party. The bride can be asked the same questions at the hen party each and after each answer, the groom's answers can be played in comparison.
*Murder Mystery*
If you are thinking about having a sit down dinner, why not turn it into a murder mystery?
*Online Shopping Delivery*
If you want to save money on eating out, why not order an online shop and have it delivered to your hen party venue. This will keep you stocked up all weekend and will work out a lot cheaper than having to eat each meal out.
*Pamper Party*
If you want something easy and inexpensive, then buying some nail files, nail varnishes and face masks would be a great way for everyone to give each other facials, manis and pedis.
*Party Bags*
Make some fun party bags for the hens and fill with little treats for the weekend. This could be sweeties, chocolates, face masks, nail files, nail varnishes, lip balm etc. *Dotty Hens* have a fabulous range of hen party bags that can be personalised.
*Pearls of Wedding Wisdom*
A lovely activity and keepsake for the bride would be to offer *Pearls of Wedding Wisdom* or ingredients for the *Recipe For A Good Marriage*. These could be done in a book, on wooden spoons or on lollipop sticks.
*Photo Booth*
Select your chosen area, leave some props around and strike a pose. Really easy to create and would provide great pics for a memory book!
*Picnic*
If the house has a garden and the sun will be shining, why not organise a lovely picnic?! This would create a lovely opportunity for the hens to chat and to play some games.
*Private Chef*
If you fancy a bit of luxurious treatment, why not hire a private chef to come and prepare a delicious dinner for the hens? This can be a slightly more pricey option but this might save a lot of hassle and time and would certainly be a treat for the bride!
*Prizes*
Get some fun prizes for the winners of games – tiaras, wands and bubbles are favourites of mine!
*Quizzes*
Lots of people love a quiz round, so set up some quizzes around the house for the hens to play at their leisure.  These could have any theme at all and would be nicely linked in with the bride's interests or hobbies. Or they could be wedding related i.e. 'Famous Wedding Scenes' or 'Name The Famous Bride'
*Sing Along Movies*
So many DVD's now have a sing-a-long option. What could be better than singing along to the bride's favourite film, whether that be Grease or Frozen!
*Sweetie Bar*
If the bride has a sweet tooth, why not set up a sweetie bar with all of her favourite sweets.
*Tasting Station*
Set up a cake/chocolate tasting station and blindfold each hen. Each hen has to guess the flavour of the cakes/chocolates.
*Tea Party*
Is the bride loves a spot of afternoon tea, then why not organise a little tea party?! Finger sandwiches, scones, petit fours and cakes would provide the perfect menu. Vintage china, crockery and cake stands can be hired from lots of companies. You can spread the baking amongst the hens or lots of tea party companies are able to provide this for you.
*Themed Night*
Set a dress code/theme for a part of the hen party and get hens to dress accordingly. This could be general like glitz and glam, cocktail dresses, LBD's or boho chic or more specific like Gatsby Glam, Disney Princesses or even paying homage to Audrey Hepburn. The options are endless but think about the bride's style and likes.
*The Wedding Dress Challenge*
This is one for the crafty bride! Get some crafty supplies and toilet rolls. Split the hens into teams and set a time limit to create a wedding dress for one of the hens. When time is up, get the wedding dress-wearing hens to do a catwalk show and the bride can select her favourite wedding dress. 
*Treasure Hunt*
A great hen party activity would be to organise a treasure hunt around the house/garden of your slumber party venue. This is very flexible and can be themed or not – completely upto you! Write some clues, hide them around the house and have some 'treasure' to be found at won at the end of the hunt.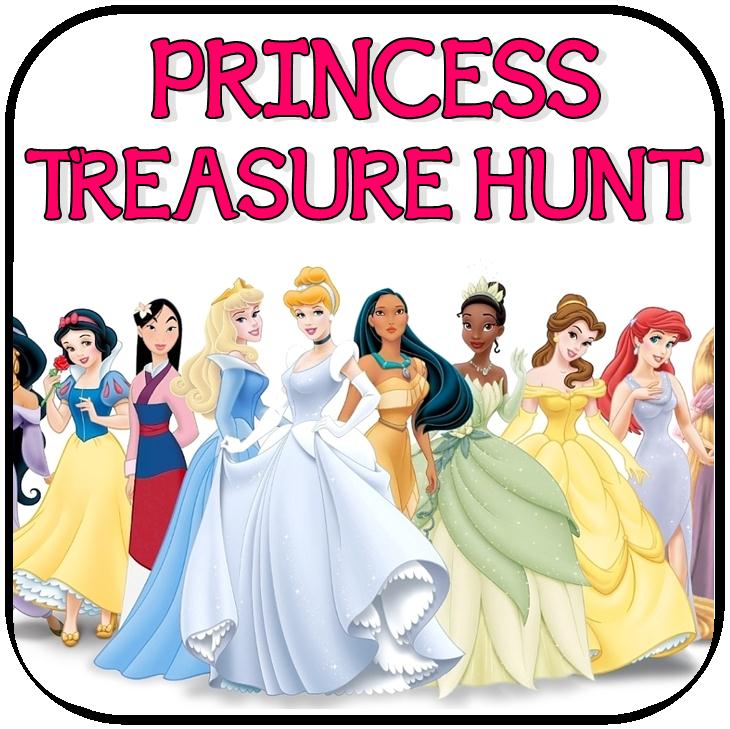 *Wedding Pictionary*
A bridal take on pictionary is a quick and simple game to create and play. Put some wedding related words into a jar, the hens pick out a word and then draw the word! The other hens have to guess. Simple, quick and fun!
Enjoy hosting your perfect hen slumber party!
Sparkles,
Klee x