Posted in: Country Bumpkin, Dreamy Dates, Glamorous Fashionista, Heavenly Hens On: May 29, 2015
 *The Season* refers to the society social calendar that is filled with quintessentially British events with somewhat eccentric traditions.
The whole social calendar is organised around major sporting events. Think strawberries, Champagne, fabulous hats, elegant dresses, tails and top hats!
*Highlights of The Season*
*The Boat Race*
This annual event that takes place on The River Thames, as the best rowing teams from Oxford and Cambridge universities race each other. This historic competition that first took place in 1829 inspires great partisan support and everyone has a clear favourite to win. The atmosphere along the riverbanks is electric and you will experience a lot of chanting, flag waving and university labelled clothing.
*Where: The River Thames, London  | *When: April | *Tickets: No tickets needed, just pick a spot along the race course or watch on BBC | *Dress Code: Whatever you like – Oxford or Cambridge university memorabilia is optional! | *Website: www.theboatraces.org
*The Grand National*
The iconic three day horse racing event is the most highly anticipated date in the racing calendar. A great atmosphere, opportunity to place a bet and to see some of the best jockeys in the world.
*Where: Aintree Racecourse, Liverpool | *When: April | *Tickets: Can be bought online  | *Dress Code: No official dress code but smart is preferable with opportunity for race day outfits to be worn! | *Website: www.grand-national2016.co.uk
*RHS Chelsea Flower Show*
The most famous flower show in the world and the epitome of the RHS calendar. The best growers showcase their wonderful flowers and plants, whilst garden designers create spectacular show gardens all coveting an RHS gold show medal. Lots of floral pretty to see and Her Majesty Queen Elizabeth gets a special preview along with other VIP's at the start of the week.
*Where: Royal Hospital Chelsea, London | *When: Mid-Late May | *Tickets: Tickets can only be bought in advance via the RHS website and sell out quickly: Day 1 is VIP and press only, Day 2 and 3 are RHS members only and Days 4-6 are open to the public | *Dress Code: The VIP day requires appropriate formal dress, members days tend to be smart and public days are a mix of smart and casual with an umbrella and a raincoat thrown in for the everchanging British weather! | *Website: www.rhs.org.uk
*Glyndebourne Festival*
 This stunning country house hosts a world class programme of opera in the most beautiful setting. It is customary to take a picnic and to sit on the lush green lawns prior to the opera starting.
*Where: Near Lewes, West Sussex | *When: May – August | *Tickets: Tickets can be bought for the various productions via the website. | *Dress Code: Formal evening dress is customary: black tie and evening dresses with a warm layer! | *Website: www.glyndebourne.com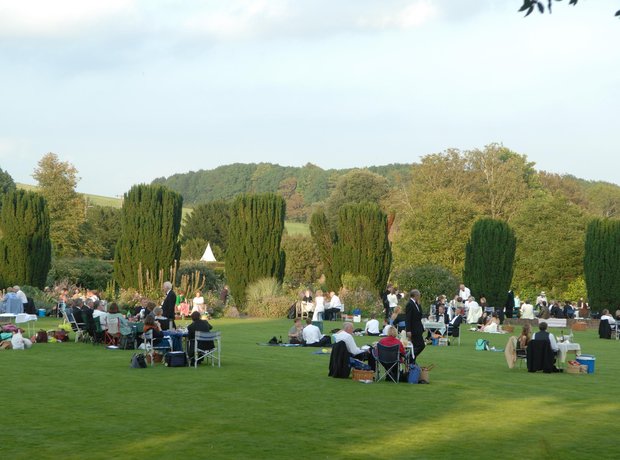 *Lords Cricket*
The home of cricket with the uniquely opulent Long Room in the clubhouse. The ground's fusion of architectural styles is the perfect backdrop to enjoy a picnic whilst watching the game.
*Where: St John's Wood, London | *When: May – September | *Tickets: Potential cricket-goers can register for the online ballot for a chance to acquire tickets | *Dress Code: A strict dress code applies for members if they wish to enter the Clubhouse but for the general public, casual attire is perfectly acceptable, complete with appropriate British weather clothing! | *Website: www.lords.org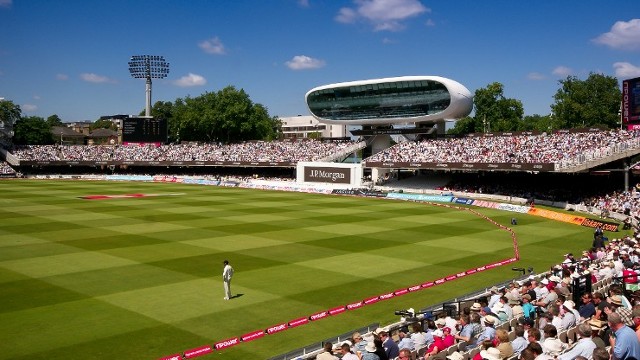 *Summer Exhibition Preview Party*
Experience the world famous Summer Exhibition, where wonderful pieces of art are showcased and can be bought. The glamorous preview party held in the beautiful building of the Royal Academy provides an impressive array of art, plenty of artistic chat and bubbles and canapes aplenty.
*Where: Royal Academy, London  | *When: Early June| *Tickets: Can be purchased via the website | *Dress Code: Dress to impress with impact over comfort! | *Website: www.royalacademy.org.uk/event/summer-exhibition-preview-2015 *Epsom Derby 'Investec Derby Festival'*
The flat race course is Britain's richest horse race, often described as 'the blue riband of turf' and is often attended by the royals.
*Where: Epsom, Surrey  | *When: Early June | *Tickets: Can be bought online | *Dress Code: Morning dress for gentlemen with top hat & formal attire for ladies complete with hat or fascinator | *Website: www.epsomderby.co.uk
*Royal Ascot*
 The most famous and glamorous horse racing event is attended by many members of the royal family.  A carriage procession of Her Majesty Queen Elizabeth and other dignitaries takes place each day at 2pm to start the proceedings. Royal Ascot is most famous for its fashion, most notably on Ladies Day, and you will see some of the most elaborate hats and outfits you will ever come across!
*Where: Ascot Racecourse, Berkshire | *When: 3rd week in June | *Tickets: Tickets can be bought via the website or telephone | *Dress Code: Totally formal! Morning suits for men with an emphasis on NO cravats – these are for weddings only! Hats for the ladies and dresses that are deemed appropriate for Royal Ascot – people have been turned away for anything too revealing! In the Royal Enclosures, even fascinators have been banned –  only a fabulous hat will do! | *Website: www.ascot.co.uk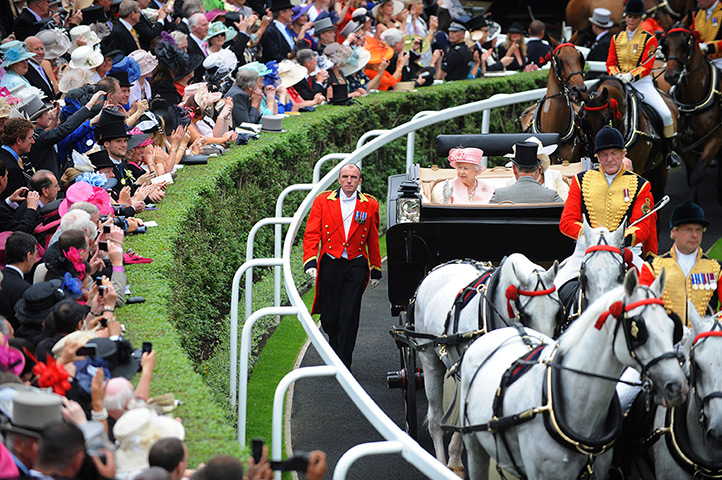 *The Boodles*
Hosted by the exquisite diamond jewellers, the high-brow grass tennis tournament attracts an array of great players and takes on a glamorous summer garden party theme with its spectacular setting. The small 1700 stadium setting ensures that you get to enjoy top quality tennis close up, as your seat will be no more than 8 metres from the court. There are also a multitude of fine dining and afternoon tea options, including a luxury Fortnum & Mason picnic hamper to enhance your viewing experience.
*Where: Stoke Park, Buckinghamshire | *When: Mid-Late June | *Tickets: Stadium passes can be bought online, as well as the usual premium hopsitality tickets | *Dress Code: Attire suitable for a glamorous garden party | *Website: www.theboodles.com
*Henley Royal Regatta*
The stunning riverside at Henley is overtaken with colourful striped blazers, a rainbow assortment of cinos, slick deck shoes and many a boating hat! Rowing teams from around the world have competed in the tournament since 1839. The buzzing atmosphere combines with the picturesque backdrop of Henley. The assortment of  pop-up restaurants and bars gives it a posh festival feel, especially when the sun goes down and the music begins.
*Where: Henley-on-Thames, Oxfordshire |*When: Late June |*Tickets: The Stewards' Enclosure are invitation only but there are a number of tickets available for the Regatta Enclosure. There is plenty of access along the river for people to find a spot, take a picnic and enjoy the rowing in the sunshine without charge. |*Dress Code: For the enclosures, a strict dress code is required but for viewing along the river, casual summer attire is accepted. People do tend to dress quite smartly to be in keeping with the atmosphere! |*Website: www.hrr.co.uk
*The Championships, Wimbledon*
The most famous tennis tournament in the world and the only major championships to be held on grass. The best players in the world, turned out in their crisp white attire, compete for the Venus Rosewater Dish and the Gentlemen's Singles Trophy. Everything about Wimbledon is slick and steeped in tradition, including the forced silences of the crowd during play, the military precision of the ball boys/girls and the fierce concentration of the linesmen/women. Strawberries and cream, a fruity Pimms or a glass of bubbles are the order of the day. Whilst outside the main courts, the crowds flock to 'Henman's Hill' to watch the action on a big screen and enjoy a picnic.
*Where: All England Lawn Tennis Club, Wimbledon, Surrey | *When: Late June – Early July | *Tickets: The famous ticket ballot allocates the majority of the tickets. In order to be considered for the ballot, you have to apply in the autumn. If you are not fortunate enough to get tickets for the ballot, then there are number of tickets available each day on the gate. However, there are some very keen tennis fans who will even queue overnight to get their hands on these! | *Dress Code: Smart casual is required for debenture tickets and members areas, usually meaning jackets/blazers for men with appropriate cinos. It is slightly more relaxed for women – dresses or smart trousers and jacket. Casual clothing is acceptable for public tickets. Whichever area you are in, you will need sunscreen, a hat, sunglasses, an umbrella and a waterproof! It is quite typical to be sunburnt and soaking wet from the British showers all within one day! | *Website: www.wimbledon.com
*Formula 1 British Grand Prix*
The country's premier motorsport event draws crowds of over 100,000 people for this world-famous race. The recent re-development of Silverstone has enhanced its fascinating appeal and even if you are not a fan of motorsport, seeing the fast-paced cars firsthand makes the race even more of a spectacle than just watching it on television.
*Where: Silverstone, Northamptonshire | *When: Early July | *Tickets: These can be bought online but are certainly costly! | *Dress Code: Whatever you feel like but it can be very windy, so a jacket is probably needed | *Website: www.silverstone.co.uk
*Henley Festival*
A glitz and glam arts festival – think Glastonbury for posh people! Forget about tents, mud and festival attire and replace with black tie, Champagne, fine dining and exquisite boats! The festival takes place on the riverside and truly is a spectacular event filled with a plethora of luxury items. Street performers, musicians and other walkabout acts entertain before the headliner of that evening performs on the floating stage.
*Where: Henley-on-Thames, Oxfordshire | *When: Mid July| *Tickets: Can be bought via the website  | *Dress Code: Strictly black tie and plenty of glitz and glam! | *Website: www.henley-festival.co.uk
*Cartier International Day*
This event, hosted by the Guards Polo Club is often featured in Hello! magazine with an array of celebrities sipping champagne and wearing pretty dresses being photographed. It presents a relaxed garden party atmosphere with the anticipation for that Pretty Woman moment of 'divot stomping'. Guests are invited onto the field to replace the upturned grass by using their shoes to do so.
*Where: Windsor Great Park, Egham, Surrey |*When: Late July |*Tickets: Cartier send out elaborate invitations to the VIP's but public tickets are available | *Dress Code: Smart Casual is expected and a much stricter dress code is required for the Clubhouse or Royal Box |*Website:  www.guardspoloclub.com
*Glorious Goodwood*
The racecourse setting, on the edge of the Downs, provides glorious views of the course and the rolling countryside beyond. 
*Where: Goodwood Racecourse, West Sussex |*When: Late July |*Tickets: Can be bought online | *Dress Code: Hats, jackets and ties required for the Richmond Enclosure. Typical British dress, including the panama and linen suit for gentleman and summer dresses and hats for ladies is often worn | *Website: www.goodwood.com
*Cowes Week*
The home of sailing hosts this week long event, the largest sailing regatta in the world with over forty races a day and 8000 competitors. As the race takes place in the solent, boats can be seen from both the South coast of England and the Isle of Wight. The atmospheric Cowes is buzzing with an eclectic mix of activities, including displays by the Red Arrows, a colourful parade, pop-up food stalls, street entertainers and a grand fireworks finale.
*Where: Cowes, Isle of Wight | *When: August | *Tickets: Pick a spot along the shore to watch the colourful sails racing | *Dress Code: Casual | *Website: www.cowes.co.uk
*Concours of Elegance*
The international motoring exhibition stems from the historic tradition that dates back to when the aristocracy used to parade their elaborate horse and carriages through the streets. The carriages have now been replaced with cars but the appreciation is just the same. Each year, a different historic venue is chosen to display the impressive collection of cars as beautiful pieces of art.
*Where: Palace of Hollyrood House | *When: September | *Tickets: | *Dress Code: No formal code: casual clothing is fine but many people often dress British vintage style | *Website: www.concoursofelegance.co.uk
*Last Night Of The Proms*
The last night of the Proms series is a wonderful spectacle infused with pomp and circumstance and will leave you feeling incredibly patriotic! A spectacular programme of classical music performed by wonderful musicians is what to expect, an electrifying atmosphere and a few firm favourites, including 'Land Of Hope & Glory', 'Royal Britannia' and the National Anthem,  will ensure that the hairs on the back of your neck stand up!
*Where: Royal Albert Hall, London | *When: September | *Tickets: You are eligible to be considered for the ticket ballot if you have bought tickets to five other proms events. There are also a few standing tickets available if you are willing to queue in advance! | *Dress Code: There is no formal dress code but people often wear black tie or an assortment of patriotic clothing. Flags are a must! | *Website: www.bbc.co.uk/proms
*Boodles Boxing Ball*
The black tie boxing event is a big charity fundraiser hosted by Boodles. It attracts a whole host of celebrity guests and has been a firm favourite of many VIP's, including the Middletons and Princes William and Harry. 
*Where: Grosvenor House, London | *When: September | *Tickets: Tables have to be filled in order to purchase tickets| *Dress Code: Black Tie | *Website: www.boodlesboxingball.co.uk
There we have it, all of 'THE' places to be this summer.
Hope you have a lovely weekend!
Sparkles,
Klee x