Posted in: Bridal Glitz and Glamour, Bridesmaids, Destination Weddings, Pearls of Wedding Wisdom, Shoes On: October 6, 2015
Wow do we have a wedding gem in store for you today with the fabulous *Fabelle-London*.
*Fabelle-London* are the wedding flip flop and barefoot sandal specialists and their fabulous range of products are just perfect for weddings! I cannot believe I have not come across them sooner, I have definitely missed out here for my own wedding and will need to rectify this by ordering myself a glamorous pair of barefoot sandals to jazz up some of my shoes!
The options for using the lovely *Fabelle-London* products are endless:
Bridal/Bridesmaid Shoes | Bridal Party Getting Ready Slippers | Bridesmaid Presents | Hen Party Treats | Shoe Accessories | Thank You Gifts | Wedding Favours | Wedding Reception Dancing Treats For Your Feet
It is so refreshing to see a gorgeous collection of flip flops that are not only comfy but stylish and can be used at a wedding without taking away the elegance of the day. Your guests are guaranteed to love a pair of flip flops to soothe their tired feet, respite from painful shoes and to give them a new lease of life on the dancefloor!
The handcrafted celebration crates are utterly charming and would provide a great way to display your chosen flip flops or slippers, perfect for an evening reception, so that the party can continue on! The fact that these crates can even be personalised shows just how much thought *Fabelle-London* has put into their impressive collection, they really have thought of everything to make your reception more enjoyable.
The stunning range of barefoot sandals are just so pretty and would be perfect for a beach bride or a destination wedding. I often get asked by brides considering marrying abroad what to do about footwear,  as it can be so tricky to walk on sand in pretty wedding shoes. This is the perfect solution! A gorgeous shoe design, looking great in your wedding photos but with the ease of walking on the sand without a heel!
I also absolutely love the idea of using the barefoot sandals as shoe jewellery – what a fabulous way to accessorise your bridal shoes! One design, two uses, if that isn't value for money, I don't know what is! It is clear that the beautiful style of the collection has been put together perfectly for the stylish and glamorous bride and that each piece has been designed so that you do not have to compromise – comfort and beauty has been achieved!
The gorgeous range of *Fabelle-London* products include:
*Barefoot Sandals* | *Display Crates* | *Flip Flops* | *Non-Personalised Celebration Crates* | *Party Boxes* | *Personalised Celebration Crates* | *Slippers*
The lovely Eleanor of *Fabelle London* has kindly provided today's *Pearls of Wedding Wisdom*
*How did Fabelle London begin?*
The idea of Fabelle-London started as an idea a few years ago, as a very vague plan, although initially I was more focussed on parties and nights out. As a footwear designer I was always looked at for my choice of footwear and I was always stupid enough to start the night in huge heels and end up crippled by the end of the night.  So I started taking flip flops out with me to wear for the trip home and the taxi queue.
The final plan came together when I was at a friend's wedding, she had a huge marquee and the toilets were quite a way across the grassy field. Being as organised as she was she had purchased a bulk lot of flip flops from the high-street and put them in a box by the exit of the marquee so the women didn't have to struggle in the grass!
They were just random finds from wherever she could get them, but they went down a storm! I suddenly wasn't so smug about bringing my own flip flops to wear!The only problem she had was that they didn't fit in with her elegant theme, they were just random finds, in bizarre colours, patterns and sizes.
So this was when I began planning my first range. Having worked for the high-street for many years, I had strong working relationships with good ethical factories who could supply me with good quality and comfortable product.
*Where do you get your inspiration from?*
I follow a lot of wedding blogs and go to regular wedding shows and keep a close eye on popular wedding trends and themes.
I have found that I like to use wedding dresses as my main inspiration. I find that the wedding dress trends are a great source of inspiration. For example Olivia was inspired by a Benjamin Roberts dress, which had elegant diamante waist band. Emily was inspired by a Justin Alexander lace gown with a chiffon twist. The Charlotte barefoot sandal was inspired by a stunning Rosa Clara dress I fell in love with.
I like to try and transform elements of their elegance and beauty in to something as simple as a flip flop. It's always a challenge, especially when I am so conscious of keeping my prices low. But I am passionate about making every part of the wedding day as special as the dress.
*Please describe Fabelle-London in 3 words*
Feminine, comfortable, elegant.
*What is unique about Fabelle London?*
We are a small family run business, and we are truly passionate about giving customers great service and quality product.
We make all of our crates by hand in our workshop (me and my father-in-law) in the back garden and personalise each crate as they are ordered. If a customer wanted a truly custom order we would go out of our way to ensure they received exactly what they wanted.
Our flip flops and barefoot sandals are designed by us in our London showroom and are exclusive to Fabelle-London. We only order small quantities for each style to ensure your style won't appear at another wedding next year.
*Could you please tell us about your collection*?
Our collection contains a selection of flip flops, slippers, barefoot sandals and crates. The flip flops and slippers can be purchased individually, as part of a party box, or a celebration crate. The barefoot sandals can also be purchased individually or as part of our bridesmaids bundle.
*How can Fabelle-London feature at a wedding?*
Fabelle-London would fit easily in to almost every wedding. Whether the bride wants slippers for herself and the bridesmaids to get ready in, barefoot sandals to walk down the aisle in or flip flops for her guests to dance all night in, there is something for everyone; we even have men's styles suitable for the stag do or for the hard working ushers!
*Your party boxes sound fab! Could you please tell us more about these?*
The boxes are designed so that you can just put them straight out on the dance floor (or your desired location) they contain 10 pairs of flip flops, 2 small, 5 medium and 3 large. All packaged in their own organza bag, and tied with a little ribbon, complete with a little size label. The organza bag also doubles up as a way to keep your heels safe, and easy to carry home.
The box is silver and white, so it will tie in with the majority of wedding decors.  The boxes have a little poem on one side too so there is no need to buy extra signs 'when your feet are tired and sore kick off your heels and dance some more' It also means you don't need to buy a crate, or fancy storage box for them. As we all know how the budget can rapidly disappear during wedding planning. There is also discounted rates for purchasing multiple boxes. We normally suggest 40 pairs for the average wedding of 80-90 people.
The crates can be printed with a personalised saying of your choice, most people opt for a little poem, along with the name of the bride and groom. It makes a great keepsake for after the wedding too. We can fill the crate with up to 30 pairs of flip flops, and can even mix and match the styles if you like!  We can also create personalised name tags for each of the shoes on request.
*What would you recommend for a beach bride?*
The barefoot sandals are ideal! They allow you to look glamorous without having heels sinking in the sand or getting sand in your shoes. They are comfortable and easily adjust to fit your feet. They are great for bridesmaids too!
*What would you recommend as bridesmaid thank you gifts?*
I think the slippers are ideal for bridesmaid's to get ready in, they have been really popular, and we can even create some personalised labels on request.
The barefoot sandals are a great way to dress up their shoes too, especially if each bridesmaid has a different shoe, I know how difficult it is to find 5 pairs of shoes to suit each of the fussy feet requirements! They really help make a boring shoe glamorous. They could wear them after the big day too with other shoes.
*What would you recommend for a bride on her honeymoon?*
Both the flip flops and the barefoot sandals are ideal. The flip flops are comfortable and sturdy, they would be suitable for sightseeing and tourist activities. While the barefoot sandals are ideal for looking elegant around the pool and on the beach!
*How far in advance of the wedding should brides get in touch/make an order?*
We understand that these are more last minute wedding plans and finishing touches. However for the more personalised items we would say at least 2 weeks before the big day. However the longer we get to prepare your order the better! We would hate to rush an order or worse miss the big day!
We are able to take orders in advance and ship them out directly to the venue if abroad by special request.
*Could you please tell us more about delivery?*
For just £7.95 you can have your party box or crate delivered to anywhere in the UK including islands and highlands. We try to get all items delivered within 3 days of ordering although personalised items will take longer, depending on the complexity of the order.We use a reliable postal service that will deliver your parcel the next day, and will even give you a 1 hour delivery slot and a text to tell you when it is on route. 
We also post abroad and to venues for the week of your wedding to prevent you having to transport all the flip flops there yourself. This is available by request.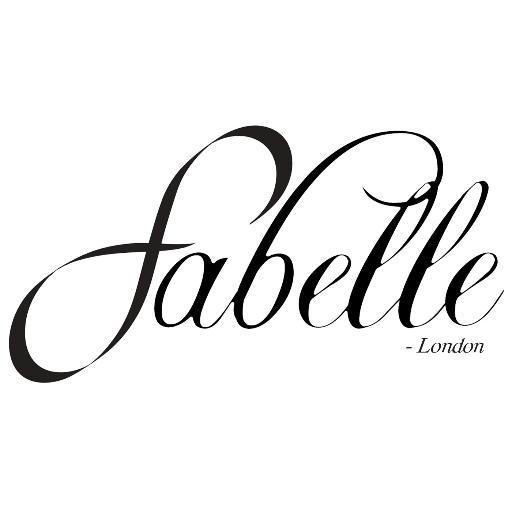 A huge thanks to the super lovely Eleanor of *Fabelle London* for providing today's *Pearls of Wedding Wisdom* and for sharing with us gorgeous wedding collection, we officially want them all!
*Contact*
*Website: www.fabelle-london.com
*Email: Contact Fabelle-London
*Social Media: Facebook Instagram Pinterest Twitter
Sparkles,
Klee x